Basic skincare products. Contains alcohol yielded in a fermentation process of sake. Contains our original rice solution.

FRS-12 contains naturally produced amino acid, vitamins and minerals to keep skin smooth and moist. Also natural alcohol yielded from rice fermentation leaves skin clean and refreshing. This solution is applied to SUPPIN ESSENTIALS.
Oil Free Cleansing Liquid
Removes makeup thoroughly leaving skin smooth. Contains cleansing agent originated in palm oil, and FRS-12.
Cleansing Foam
A facial cleansing foam with 100% natural ingredients. Moisturizes your skin after use.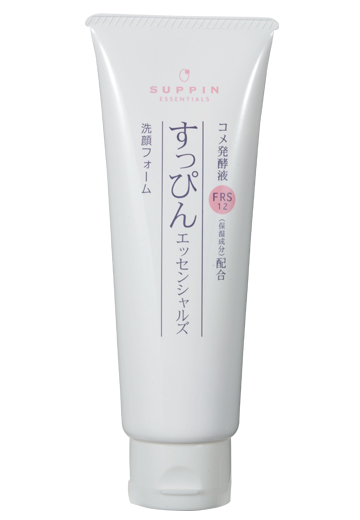 Essence Lotion
It contains 95% of FRS-12. Other ingredients include glycerin and Hatomugi extract. Leaves skin clean, supple and even-toned.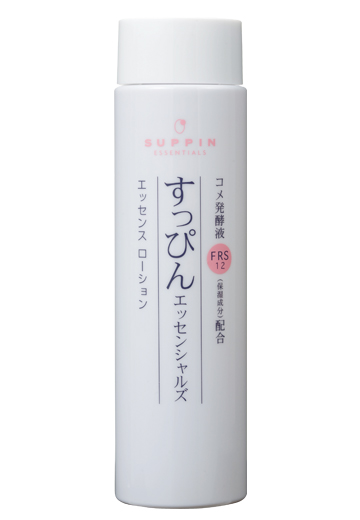 Essence Milk
It contains FRS-12, Vitamin C and Morus Alba Root Extract.
Keeps your skin moist and soft and sustains moisture.